Client Tax packages
Custom Service Bundles Just For You - A Busy Executive



Everyone wants to save on Taxes

Streamline approach to finance
Tax planning and management can be streamlined and straightforward. We can develop a more personalized approach to your finances.
---

Fruitful Savings
Let us show you how our fruitful tax strategies can help you live a fruitful life now, and leave a lasting legacy.

---

Concierge Accounting and tax planning
Our goal as a tax advisory firm is to establish and sustain trust with each of our client relationships. Our unmatched customer service makes us an industry-leading financial advisory team you can count on for your personal and professional financial goals.

---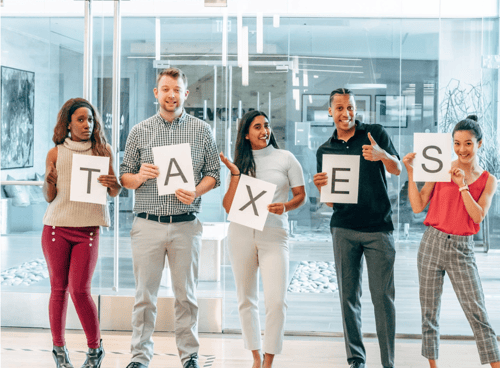 Packages
Valuable all-inclusive monthly packages provide an immediate return on investment. Our goal is not to be the cheapest.
Our goal is to be the best!
You can select the option below for a complimentary initial strategy call with Jackie.
COMPETITIVE ADVANTAGES
Timely, Forward-Thinking Advice. We only work with clients where we can find a 200-300%+ ROI
We Only Work With Executives Like You - Whether Running A Public Corp Or Local Startup (We Offer Accounting Too)
All-Inclusive, Personalized Pricing - Quoted Up Front
Flexible Online Or In-Person Sessions With Our Team, Estate Attorneys, and Financial Planners
Many Satisfied Clients
Jackie Is A Certified Tax Coach With A Measurable Return On your Investment.
Jackie is also the Founder of TaxPlanIQ™ A SAAS for tax planners to quote, implement, and track assigned tasks with clients/staff, all while showing your ROI.

STEP 1
Submit your information, and we will see if we are a good fit

STEP 2
We will reach out to schedule a consultation

STEP 3
Implement tax strategies to start saving you taxes
"My first meeting with Jackie in 2012 yielded 150K tax savings. She's high-energy & fun to work with. My 1040 is very complex w/ k-1'S & hundreds of pages, but I trust her team to manage it along with Quickbooks accounting for a nonprofit I run & investment entities. Traveling weekly as a CEO, remote works the best".
"The Meyer Tax team are true professionals and experts at managing and mitigating my taxes - which they've done very effectively for eleven years. My tax savings based on their strategies always has a massive ROI each year. And their client portal makes it very easy to interact with them. I've highly recommended them to many friends and business owners. I am one of their biggest fans."
"We are extremely pleased with the results we've received with Jackie researching & providing unique tax solutions that had never been brought to our attention. We had over simplified our tax situation before. Meyer Tax is great about collecting info seamlessly & goes above and beyond helping us in a timely manner".
Accountants! Subscribe for more resources