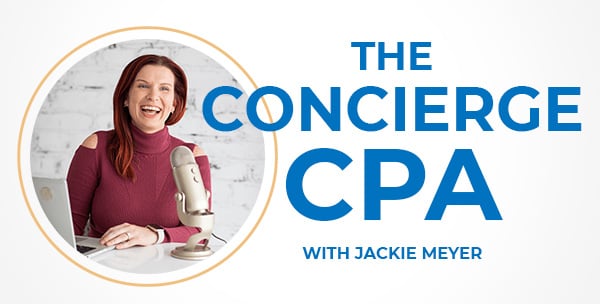 Meet Lorilyn Wilson
Lorilyn is a CPA and author of Insight and a 3 on the Enneagram. Now, if you're like us, you immediately search for her book on Amazon. Lorilyn actually took the book down and focused on a community push for her content.
You can find her on TikTok, or here.
The reason Lorilyn does this is actually for her listeners, viewers, or those interested in what she is covering. She moved to a platform (podia) where many micro-business subjects are covered, but the site also shares opportunities for interaction.
Lorilyn tells us, most of the time 85-90% of the material is understood, but there is still that 10-15% that remains unanswered. By moving this way, she allows for an open forum-like discussion on what she's teaching. This all comes at a reasonable time commitment and relatively low cost for the consumer base.
Similar to other guests we've had on the show, Lorilyn graduated right before the 2008 housing market crash with a Political Science degree. After working an administrative job, she learned that she desired something more intellectually stimulating.
After conversations with another CPA, and investigating where it stood on the job security scale, her desire and passion for the field began.
Lorilyn is a part of an interesting story that really took off during COVID. She had finished her book in 2020 and in 2021 when she had the good COVID (positive test; no symptoms), she decided to make accounting content on TikTok.
TikTok is a media platform that skyrocketed during the COVID pandemic. After producing accounting-related content, she gained quite the following and started to obtain leads for the business. These leads were funneled into a previous business relationship's firm, and the brief version of Lorilyn's success is born.
Heater Media
HeaterMedia simply put is, content creation for accountants made easy. The name heater comes from a winning streak in poker, so put your game face on.
Lorilyn partnered with a business colleague, Alan, to create a media platform that helps others in the accounting industry do what she does online, which is creating very interactive and quality content pieces.
The site offers three Partnered Content Creation Services:
Rights to Lorilyn's weekly newsletter -

Fab Five Weekly

Video Content

Podcast Production
Overcoming Challenges
Jackie asks Lorilyn about any big challenges she's faced and what it looks like to overcome them. Lorilyn tells us one of the biggest hurdles she's faced is the overhaul to please clients.
Something about being a yes man or woman, as it pertains to pleasing clients, can be a detriment to our health. Lorilyn also comments on overcoming the fear of losing a client or not feeling good enough to last in the industry.
Lorilyn gives us a great quote and mindset when she says, 'unless you let go of the bad, you can't experience the good.'
The accounting industry is understaffed, which adds an abundance of stress to all that are involved. The key here is to understand the reality of it and focus on the things within our control.
As Stephen Covey puts it, there is a circle of concern (things outside of our control) and a circle of influence (things within our control). By focusing on the things we can control, our outcomes tend to be of much higher quality.
3's & 8's
3s and 8s may not be ideal for a poker hand, but they make for great enneagram relationships. Jackie and Lorilyn encourage any of the listeners or readers to take the enneagram test to find out where they stand.
You can take the test for free here.
Book Recommendations
As always, Jackie asks her guests what book recommendations they have. Lorilyn tells us her top three.
Monetizing Practices
Jackie and Lorilyn discuss practices learned from the books mentioned above, as well as simple monetization practices used by businesses to truly determine what is necessary for an ideal life inside or outside of the business.
For example, they give a few principles that everyone should pay attention to:
Self-awareness

Establishing boundaries

Mind-Body connection
As the ladies conclude the interview, Lorilyn gives a productivity hack that she uses in her everyday life. She likes to envision what her ideal day looks like:
What time is she waking up?

What activities is she doing and when is she completing them?

What other non-work activities is she doing?
This, she says, establishes her blueprint. From here, even though she may not achieve everything on her blueprint, she still has a foundation to fall back on. Even on the worst days, something as simple as waking up at 5:00 am can play a huge role for the rest of the day.
More About Lorilyn and Jackie
Here are some places you can find Lorilyn:
Concierge CPA is hosted by TaxPlanIQ where every person has a unique message that could positively impact the world.
For more on Concierge CPA, or if you find yourself as a successful accounting firm owner or influencer and would like to be on the program, visit jackiemeryercpa.com.
That's all for now!