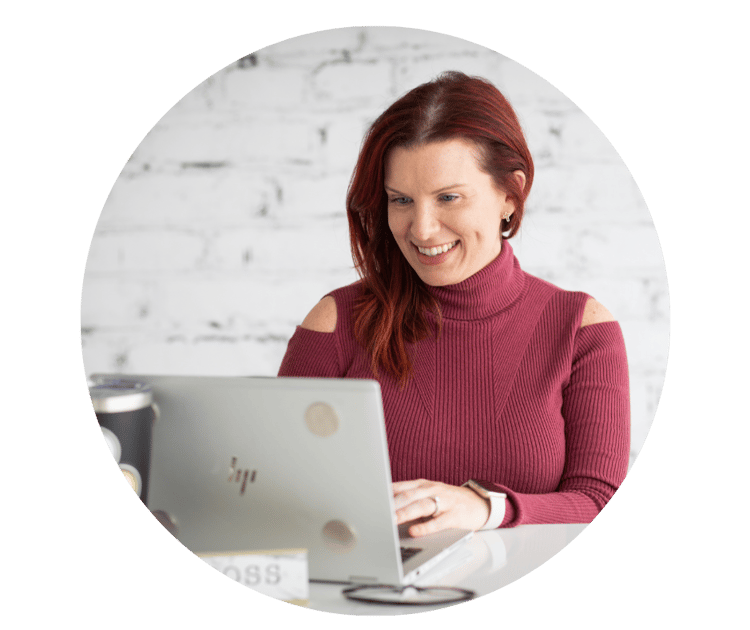 In this episode of The Concierge CPA, host Jackie Meyer brings on bestselling author Jordan Raynor. The two discuss Jordan's seven biblical principles toward leading a more productive life and how to redeem your time according to your own set of values.
Meet Jordan Raynor
Jordan Raynor's goal is to aid Christians by validating that their work matters for eternity. He is the bestselling author of The Creator in You, Redeeming Your Time, Master of One, and Called to Create. He is also the host of his podcast (Mere Christians) and his weekly devotional (The Word Before Work). Jordan is the executive chairman of Threshold 360, a company that produces virtual tours for more than 100,000 locations.
In addition to his work, Jordan was twice selected as a Google Fellow and served in the White House under President George W. Bush. He lives in Tampa, FL, with his wife and three young daughters.
Jordan's Seven Biblical Principles:
Jordan introduces his seven biblical principles in his book Redeeming Your Time. The principles aim to enlighten his readers on how to be more productive, present, and purposeful.
Prioritize your time.
Jordan takes on a Christian perspective on prioritizing your time. If you want to redeem your time for things that will last, you need to seek your values. Knowing what your values are and how you'll complete your goals will help you prioritize and manage your time.
According to Jordan, a lot of people think that, when they complete something, it will equal peace. Instead, Jordan thinks peace allows you to do something, and then Jesus will equal peace. For him, Jesus is Jordan's peace. He believes Jesus died for him when he was His enemy. If Jordan believes Jesus accepts him no matter how productive or unproductive he is, he feels at peace with his work. By seeking what he values, he transforms himself into a much more ambitious and motivated person. Jordan says that working for someone else's favor is exhausting; working for someone's unconditional favor is a much greater motivation.
Jordan was able to seek his values and manage his time better through his Christian beliefs. Whether you are religious or not, finding what you value and using that as a motivator toward completing your goals with help you efficiently prioritize your time.
Let your yes be yes; only accept the commitments you can fill.
Are you the type to say "yes" to almost every single thing? Accepting opportunities that you feel will benefit you and that you can handle is one thing--accepting too many responsibilities that you can't handle all at once is another.
It's easy to find yourself down a path where you're saying yes to every opportunity that strikes you. You're saying yes to everything and everyone to the point where you're wildly stressed. It's okay to say yes to the things you truly want to say yes to--but if you're saying yes way too much, you're only making your life much more difficult. Having way too many responsibilities can make you incredibly stressed and anxious. You have to externalize and centralize all of the commitments you're making.
Jordan recommends making your own "Commitment Tracking System." Find one location to store all of your commitments and responsibilities (writing down your stresses on a piece of paper, writing in a journal, opening a document on your computer, recording a voice memo, etc.). Jordan says you create stress when you make unkempt agreements with yourself and others. You can take the first step toward easing your mind by getting all of your commitments out of your mind and into a single location. By relieving your mind with this strategy, you can figure out how to manage your time better and prioritize the commitments you need to fulfill.
Create silence for yourself.
Jordan says distraction negatively impacts your intelligence. Jordan compares creating silence for yourself with how Jesus spent time without noise. Jordan needs moments of silence where he can think, be creative, and listen to the voice of God. Creating some silent time out of your day can help you centralize your thoughts and even create new ideas that will motivate you to keep pushing forward with either your career or life.
Jordan thinks most people are afraid of silence. Silence leads to boredom and contemplating deep questions in your life. Unfortunately, you cannot avoid this fear forever. Without silence, no great serious thinking/work is possible. Jordan recommends leaning into silence. You have to gradually make yourself feel comfortable with boredom. You cannot be creative and innovative without giving yourself time to think.
Set objectives with key results (OKRs).
In principle two, you put down all your commitments into one location. Now, you have to prioritize the commitments you can do. Jordan likes making objectives with key results or, as he abbreviates them, OKRs. OKRs are goal-setting networks. Having a good goal-setting network will create a healthy balance between your aspirational goals and tactical goals.
For example--your objective is to significantly grow revenue so you can double your team. This objective is aspirational. By making your objective also tactical, you can define your key result as launching your project with X amount of revenue by the end of the quarter. Now, you have an aspirational and tactical goal. Prioritizing your goals and how you go about them will help you manage your commitments.
Focus on one important thing at a time.
"You don't get a win unless you stay in the game." - Hamilton. Jordan references this quote when talking about this principle because you can't get a win unless you stay way too focused on one goal. You need to find ways to think creatively and branch out. Referencing principle 4, you need to find your silence to think. If you stay in the game and offer yourself no room to think differently, then how will you find your win?
Embrace productive rest.
Jordan says that the busier you are, the more time with God you need. When things are crazy busy, you have to get away from your schedule for a bit to see what matters. What matters to you? What do you want your completed goals to lead to? What matters most out of the billion things you're doing? Find what matters to you, stick with it, and embrace it. Give yourself rest and, again, give yourself time to think.
Eliminate hurry from your life.
Jordan thinks we should be busy--crazy busy even. We should have full lives and full schedules. Yet, we should be busy with time in between to be with ourselves. Being busy and feeling hurried are two different things. If you feel like you need to race the clock and are constantly moving, then you're feeling hurried. You have to stop rushing, or else you can't give your life and your work the precious time and attention it needs. You need to budget your time. Plan out your day with some small margins in between your busy schedule to think.
Final Thoughts
Jordan says redeeming our time matters because we want to leave our legacies and/or live our lives to the best. Oftentimes, we want to leave a mark on the world. Our biggest motivator in redeeming our time is us. Your ambition and goals push you forward. How you go about taking on your goals is what really changes the direction of your life for the better.
Want to learn more from Jackie and Jordan? Listen to the full sixth episode of The Concierge CPA today!
Additional Resources
Interested in being a guest on the show? Apply HERE!