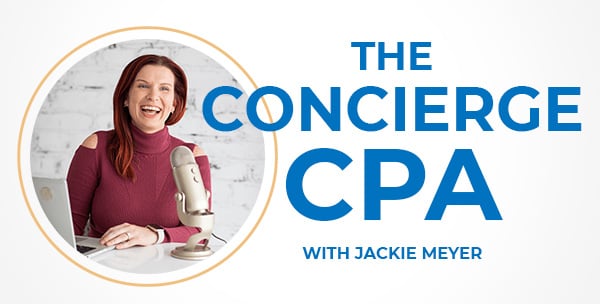 In this episode, Jackie Meyer interviews Zane Stevens. The two talk about:
The switch from South Africa to the US

The origination of Protea Financial

The values of teamwork and keeping up with your work in a consistent pace

Planning your projects/time and encouraging new team members to ask questions in the workplace
Meet Zane Stevens
Zane Stevens is a director of Protea Financial. Prior to joining Protea Financial, he was the Chief Financial Officer at Syntell and its subsidiaries in Cape Town, South Africa. Syntell is a premier company with over $38 million in revenue that provides technology services for road safety, traffic management, and revenue collection. Prior to joining Syntell, Zane was a supervisor at KPMG in Port Elizabeth and Cape Town, South Africa, where he led financial and IT audit and advisory engagements.
Working with a wide range of clients, ranging from owner-managed entities to large multinational publicly traded corporations, Zane has gained extensive experience in various industries including automotive, public sector, food, beverages, consumer products, retail, healthcare, and agriculture.
Zane is registered as a Chartered Accountant with the South African Institute of Chartered Accountants. He received an honors degree in accounting from Nelson Mandela Metropolitan University, where he also completed his undergraduate degree in accounting.
About Protea Financial
Protea Financial provides services to take over the burdens and responsibilities of finding, managing, and training an accountant or bookkeeper for businesses and free up proprietors' time, so they can focus on building their businesses.
With a management team and account managers based in the San Francisco Bay Area, Protea Financial provides business owners and managers with financial information and insight for making decisions. Protea Financial's goal is to provide, at costs below the market average, timely, accurate, and high-quality financial information on which a business can act.
Protea Financial can provide any combination of standard bookkeeping and accounting, either as a fully-outsourced service managed by Protea Financial or by adding a dedicated full-time or part-time accounting professional to your team at a significantly lower cost than what you would pay to hire an accountant or bookkeeper.
What brought Zane to the US?
Back in 2013, Zane's wife was working for a winery in South Africa that had US ownership. Part of the ownership group broke away and started a new company. The group was looking for a CFO, and they offered the position to his wife. His wife joined the company, which meant the two of them moved all the way from South Africa to California. He eventually joined the company as more of a PHP.
The two of them realized, though, that while they had a lot of projects and investments going on in the wine field, they could not find good options for the accounting side of the job. Together, they looked at different markets but did not find one they particularly liked. Instead of choosing a market they deemed too expensive or poor quality, the two of them came up with the idea of Protea Financial. Zane and his wife wanted to make an option that was high-quality and affordable in an industry that struggles with cash flow.
Zane has account managers from California and South Africa working toward a common goal. Even though Protea Financial is sitting on two different continents, everyone still works toward communicating and collaborating with each other.
Teamwork and Consistency
The values of teamwork and getting your work done on time in a consistent pace are two things Zane stresses in his company.
Zane says that a lot of people try to operate as individuals. To get around this, he adds a team dynamic to all of his company's projects. When his company has to work on something new, he equips three team members for every single project. Zane calls these people Account Managers (seniors and juniors). In a way, Zane is setting up a mentoring process. Seniors will review juniors' work. Account managers will review seniors' work and take responsibility for all of the work.
Having a second pair of eyes to look over your work is much better than trying to do an individual self-review. When things become stressful and complicated, it's always a good idea to have another individual look over your work. When you spend a lot of time on something, it's difficult for you to see your own mistakes. You might look over your progress a hundred times and still not see mistakes. You're blinded by feeling good about what you created and also feeling like you've already given enough to your work. As long as you can handle the criticism well, you should 100% have someone take another look at your work.
Zane also preaches consistency in his company. He wants his team to understand what their daily, weekly, monthly, and annual quotas/tasks are and work on them around the same time. If you keep working on your tasks consistently, then you'll set positive expectations for yourself for when you will finish your work. In return, people will rely on you better knowing you have completed your work on time and has all the information that they need to move forward with their own projects.
Planning and Asking Questions
When asked if he comes across any challenges in his work, Zane answered that planning is always a difficult process. He has to understand how much time people have and where to set expectations time-wise when assigning projects. Projects will keep flowing through the company, and Zane has to find people to complete them. He wants to make sure that people have time to not only get their jobs done but find time to develop their projects as well.
In his company, he puts a big focus on providing people with time within their schedules to do training courses every week. However, how do you maintain this balance between continued education and consistent project work? In general, it comes down to planning and providing enough support in a remote environment so no one ever feels like they're by themselves. By planning schedules and proper time management between training, projects, and other work in his company, Zane tries to keep everyone stress-free and consistent in their work.
Zane also commented on the COVID-19 Pandemic in 2020. The structure of the pandemic forced people to work remotely. Despite the pandemic, Zane wanted everyone to stay communicative. If there was no communication, then it was difficult to get projects and other work done. Fast forward to now, whenever his company brings a new team member in, they are encouraged to ask questions. Zane wants his team to learn and set expectations for themselves--but they can't do this unless they don't seek out important information for their work or ask questions.
Closing Thoughts
Zane says that, if you're new in your accounting career or if you're considering going into the accounting space, he warns that accounting is a tough environment. Being an accountant is never easy. Zane describes being an accountant as a thankless job that is also critical to the success of businesses. If businesses don't have good financial information, they can't make good decisions and will most likely fail. Even though it feels tough in the beginning and people may not care about what you're doing, Zane wants you to understand that you're doing essential work. You are making a difference. If you're doing things the right way, it will pay off in the long term. You will grow and better the world if you don't let anything get in your way.
Enjoyed this read? Listen to Episode 7 of The Concierge CPA today!
Interested in being a guest on the show? Apply HERE!
Additional Resources